Explore our peanut and candy shop
Homegrown peanuts make all the difference – see for yourself!
Do you love a trip to a vintage candy shop? We've recreated that nostalgic experience online! Discover our huge range of peanuts, peanut brittle, milk chocolate and other specialty snacks here. Over the years, we've ensured consistent quality and freshness in every order. With customer satisfaction at the heart of everything we do, we always strive to create delicious, high quality products at a fair price you'll love. What Picard Peanuts favourite will you taste next?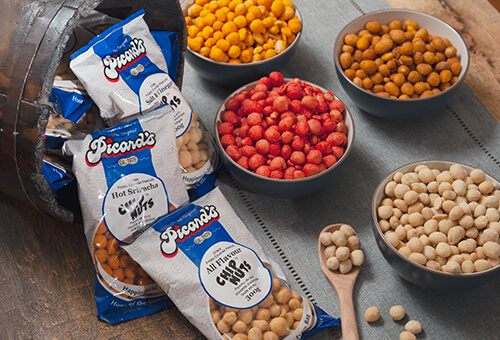 An early 90's visit to Georgia gave Jim Picard Sr. the inspiration to combine two of the best all-time snack foods – potato chips and peanuts. Enjoying overnight success, this quickly became a Picard Peanuts original favourite and bestseller – world famous Chip Nuts™.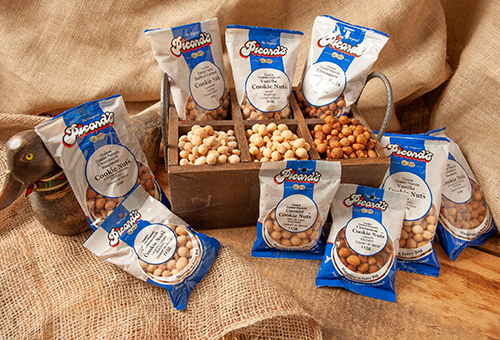 Ever heard of Cookie Nuts? No one had in 1995, but Picard Peanuts began working on a formula for cookie-covered peanuts. After 17 years of research and intricate refinements, it was worth the wait! Cookie Nuts quickly became another Picard Peanuts original favourite.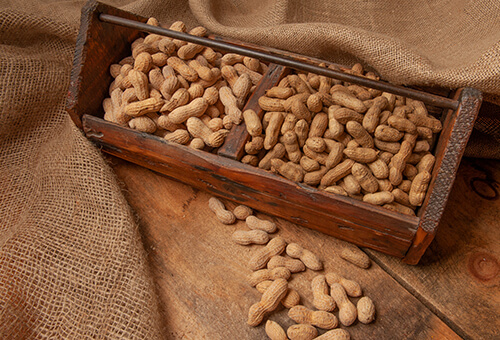 The first family in Ontario to grow peanuts, there's nothing we don't know about nuts! From salted and non-salted Valencia peanuts to salted Virginia redskins, salted Spanish peanuts to jumbo cocktail peanuts in barbeque, ranch, and salt and vinegar flavours, you'd be nuts to miss out!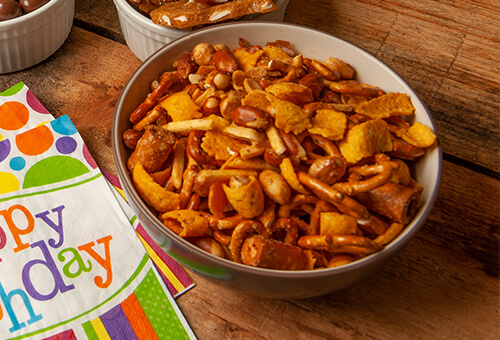 From Bavarian style beernuts to golden honey nuggets, salted and non-salted cashews to zany bacon and cheddar popcorn, our assorted nuts and specialty snacks pack a punch! Our vintage candy shop sells way more than you expected. Try something new today and tell all your friends.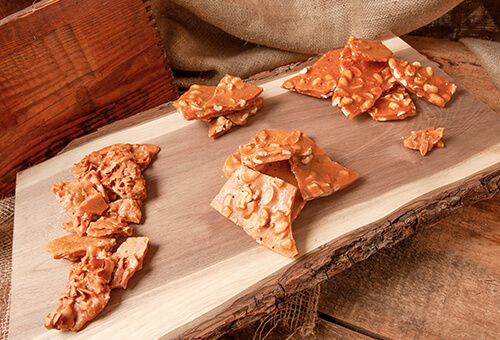 Who doesn't love good old-fashioned peanut brittle? With more brittle than you can shake a stick at, our lovingly crafted peanut brittle is available in mouth-watering almond, cashew, honey, maple, brown sugar, pecan, and coconut flavours for a true taste sensation.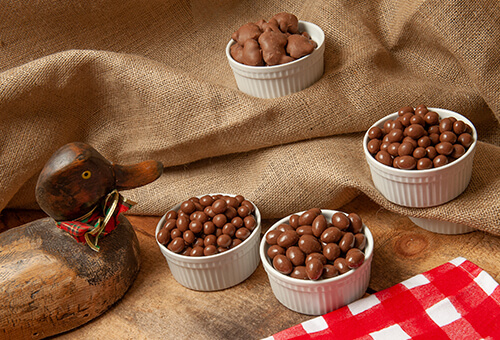 What's a vintage candy shop without smooth and satisfying chocolate? Whether you love your chocolate with almonds, peanuts, clusters, toffee or raisins, our chocolate gratifies discerning taste buds throughout Southwestern Ontario and far beyond our borders.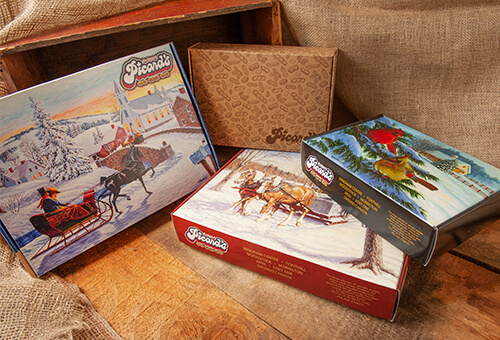 Gift boxes from Picard Peanuts make for an excellent way to show you care. Filled with gourmet peanuts and other specialty confectionery, they are sure to be a smash hit at family gatherings, parties, and potlucks alike.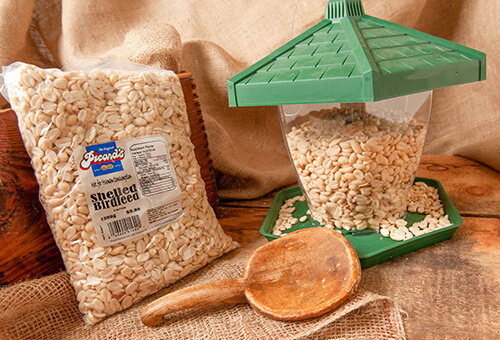 Purveyors of fine country living, we love nothing more than kicking back with our favourite snacks. While lounging peacefully in your backyard retreat, don't forget about the birds. We sell in-shell and shelled bird feed and wildlife feed so you can appreciate nature's beauty, up close and personally.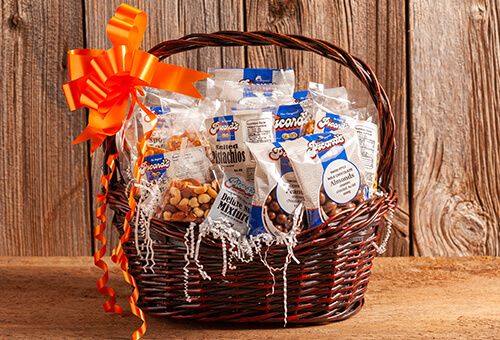 The perfect year-round gift for birthday parties, anniversaries, weddings, and the holidays, treat someone you love to a Picard Peanuts gift basket. Wrapped in cellophane with a bow added too, come visit any of our six locations to see what we have available.
100%
Satisfaction
We never settle for anything less than truly fresh peanuts, and nor should you! That's why we offer a 100% guarantee as standard.
40 years
of experience
Nobody knows nuts like Picard Peanuts! From our indulgent peanut brittle to our outrageously good Cookie Nuts, experience excellence in every crunchy bite!
Serving 15k customers a month
You deserve stellar customer service. That's why our peanut and candy shop provides total transparency from order to delivery.
Prefer to shop at one of our stores?