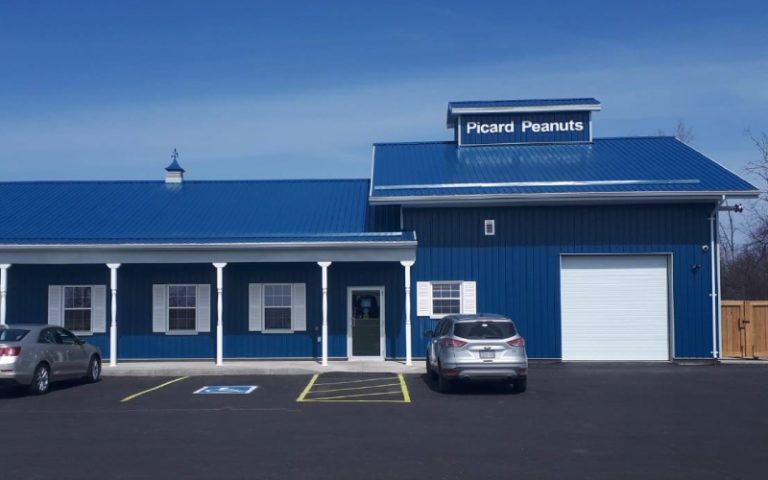 For decades people have travelled far and wide across Ontario to frequent our big blue barns. Providing customers with the best possible experience has always been our driving force. Our dedication to our product and your happiness has never wavered.
Picard Peanuts is a family-owned business with deep roots in Canada. As the first family of peanut farmers in Ontario, we have serious Canadian pride. All of our products are made in Canada.
Chip Nuts
Peanuts
Cookie Nuts
Chocolate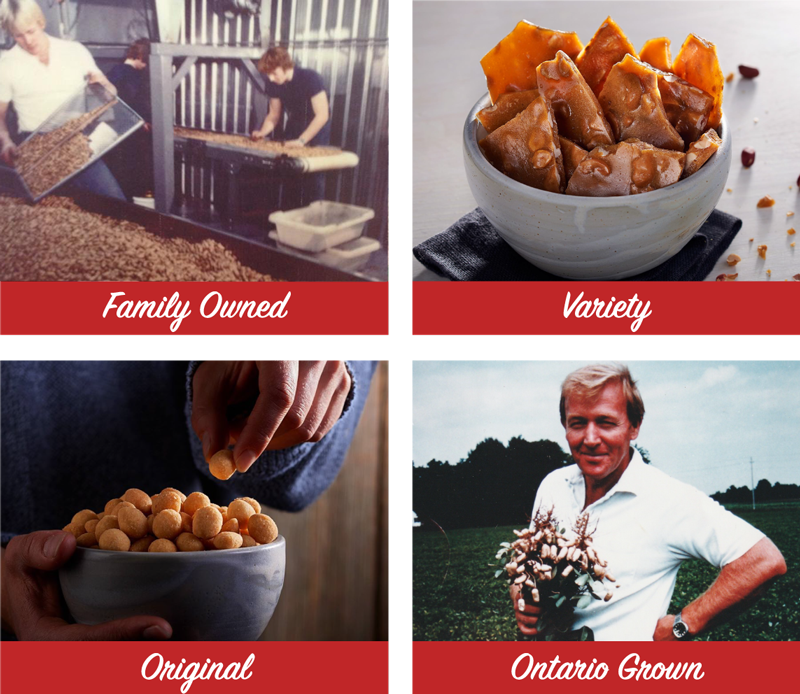 Since 1979, we have been satisfying discerning tastebuds with different types of peanuts and other specialty confectionery. Whether at a party, family gathering or simply enjoying a snack while watching your favourite show, the Original Picard Peanuts is and has always been a favourite of young and old.
See what people
have to say!
Serving over 15,000 customers across Canada a month, we've made quite a few friends and fans.
Don't believe us? See what some of our happy customers have to say here.
We never settle for anything less than truly fresh peanuts, and nor should you! That's why we offer a 100% satisfaction guarantee.
If you ever find yourself in the neighbourhood, come stop by our big blue barn and say hi! We'd love to meet you.
Subscribe to our newsletter.