Picard Peanuts
Ontario's original peanut shop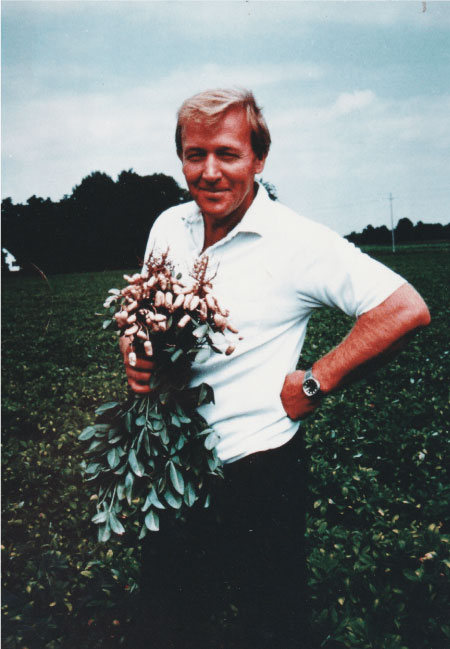 First introducing peanuts to the sandy soils of Southwestern Ontario's Norfolk County in 1979, Picard Peanuts is Ontario's original peanut shop. Early production had its ups and downs, particularly after the early frost of 1982 nearly devastated our fledgling industry.
In the years following the frost, the determination and hard work of the Picard family began to bear fruit. The family expanded its peanut shop and began to focus on creating delicious value-added food products. From the early days of peanut clusters, peanut brittle and beernuts, the family grew the product line. During the 80's and early 90's, it grew to over 150 products focused on peanuts and confectionery. With this unique and flavourful expanded product line, the Picard family set up retail locations across Southwestern Ontario. The now famous blue barns became the focal point of the peanut shop. Snack products arrived direct from the manufacturing facilities of the Picard family.
In 2012, the Picard family split the business into two separate and unique companies. Picard Foods, operated by John Picard and his family, sell its products at retail outlets in St. Jacobs, Talbotville, Waterdown, Niagara-on-the-Lake, Waterford and Vaughan (2020). Picard Peanuts, operated by Jim Picard Jr. and his family, sells its products at retail outlets in Windham Centre, Fonthill, Morriston, Arva, Woodstock and Fort Erie. Although Picard Foods and Picard Peanuts are now healthy competitors, they are both committed to serving the best quality confections and freshly roasted peanuts in their own unique ways.
Look at how our peanut shop has grown!
From 1979 to present day, discover how our peanut shop went from one great idea to six famous farm and retail store locations spread across Southwestern Ontario.