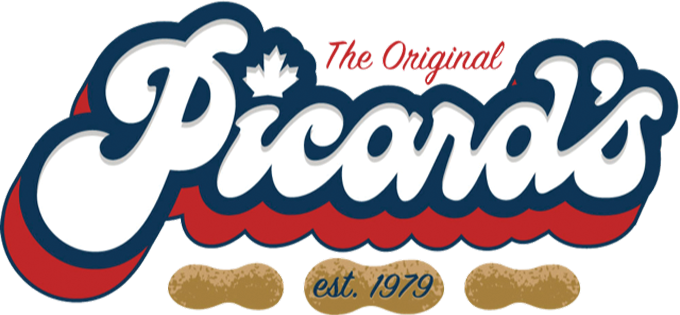 Picard Peanuts Fort Erie Store
As the first family of peanut farmers in Ontario, we have serious Canadian pride.
Come visit us at 1100 Concession Road and discover why so many others can't get enough of the taste of Picard's – the original since 1979.
Submit your details here to get your 10% off coupon.
We Are Picard Peanuts Fort Erie – Fresh Peanuts & Much More
Thought we just did fresh peanuts? Think again. Our retro confectionery store stocks more than you imagined with Chip Nuts™, Cookie Nuts, peanut brittle, wildlife feed, gift baskets, and more.
Since 1979, we have been satisfying discerning taste buds with different types of peanuts and other specialty confectionery. When you want to satisfy those sweet or salty snack cravings, we're open Monday to Friday 10am to 5pm and 11am to 5pm on Sundays.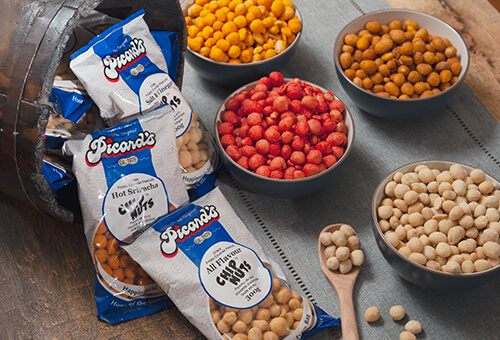 An early 90's visit to Georgia gave Jim Picard Sr. the inspiration to combine two of the best all-time snack foods – potato chips and peanuts. Enjoying overnight success, the rest is history!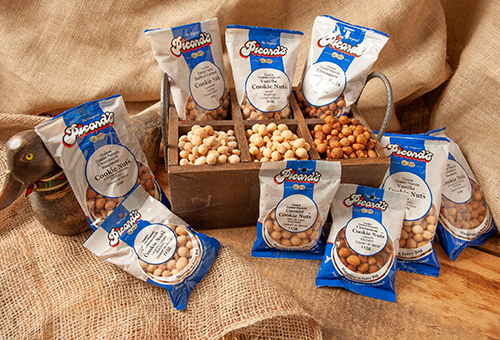 In 1995, we began working on a formula for cookie-covered peanuts. After 17 years of research and intricate refinements, it was worth the wait!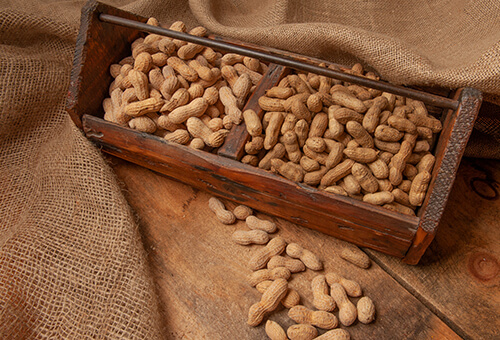 From Valencia peanuts to salted Virginia redskins, salted Spanish peanuts to jumbo cocktail peanuts in barbeque, ranch, and salt and vinegar flavours, you'd be nuts to miss out!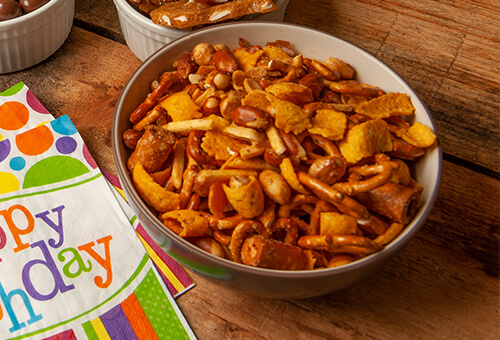 From Bavarian style beernuts to golden honey nuggets, salted and non-salted cashews to zany bacon and cheddar popcorn, our assorted nuts and specialty snacks pack a punch!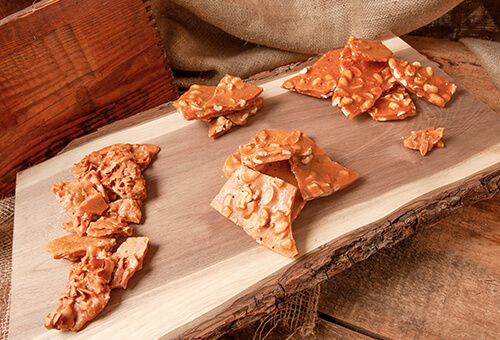 Our lovingly crafted peanut brittle is available in mouth-watering almond, cashew, honey, maple, brown sugar, pecan, and coconut flavours. It's a true taste sensation.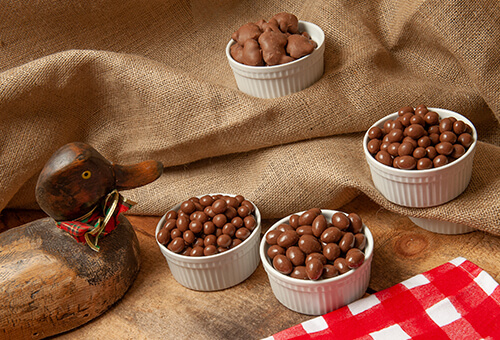 Whether you love your chocolate with almonds, peanuts, clusters, toffee, or raisins, we have specialty chocolate to satisfy the most discerning taste buds.
Fort Erie is one of Niagara's fastest growing communities, and a community head over heels in love with our fresh peanuts and specialty chocolate. The newest of our six Ontario locations, Picard Peanuts Fort Erie opened in April 2019 and the COVID-19 pandemic couldn't keep us down.
Thanks to the strength of the Picard's name, and our loyal band of customers, we continue to help locals satisfy their sweet and savoury snack cravings, 7 days a week. Not only serving Canadians, Americans also regularly flock across the nearby Peace Bridge to visit our old-fashioned peanut and confectionery store. Come stop by and say hello next time you're in the neighbourhood.
Frequently Asked Questions
Are All Your Products Made In Canada?
Yes! Picard Peanuts is a family-owned business with deep roots in Canada. As the first family of peanut farmers in Ontario, we have serious Canadian pride. All our products are either grown or manufactured in Ontario, ensuring consistent quality and freshness in each and every sale. Customer satisfaction is at the root of everything we do, as we strive to always create a delicious, high-quality product at a fair price.
Where Are You Based In Fort Erie?
Picard Peanuts Fort Erie is located at 1100 Concession Road (L2A 6R2) beside McDonalds. Please scroll to the bottom of this page for a map and directions.
How Long Has Picard Peanuts Been In Business?
Since 1979, Picard Peanuts Ltd. has been a staple part of the Canadian peanut growing industry. We initiated the first commercial shelling plant in the Great White North. Owned and operated by Jim Picard Jr. and his family, the company is famous for producing the original Chip Nuts™ alongside over 150 other products. These include jumbo cocktail peanuts, extra fancy Virginia redskins, Ontario-grown Valencia peanuts, and much more. In 1980, we opened our first retail store on Highway 24, north of Simcoe. This was alongside Canada's first commercial peanut shelling plant. Business has boomed ever since! Now operating six retail stores throughout Southwestern Ontario, if you're ever in the neighbourhood, come and stop by our Fort Erie location. You'll be amazed at the selections!
Is Picard Peanuts Fort Erie Part Of A Franchise?
We are not. We are a family-owned business, with six different locations in Ontario. In 2012, Picard Peanuts split into two separate businesses, Picard Foods and Picard Peanuts Ltd (which is us!). Both companies are healthy competitors, dedicated to serving the best quality confections and freshly roasted peanuts in their own unique ways.
What Are Your Store Hours?
Our Fort Erie store is open Monday to Saturday 10am to 5pm and 11am to 5pm on Sundays.
Does Picard Peanuts Fort Erie Sell Gift Baskets?
The perfect year-round gift for birthday parties, anniversaries, weddings, and the holidays, treat someone you love to a Picard Peanuts gift basket. Wrapped in cellophane with a bow added too, come visit us in Fort Erie to see what we have available.
We have the best customers!
See what they have to say below.
1100 Concession Road, Fort Erie,
Ontario, L2A 6R2
(Beside McDonalds)
Monday: 10am – 5pm
Tuesday: 10am – 5pm
Wednesday: 10am – 5pm
Thursday: 10am – 5pm
Friday: 10am – 5pm
Saturday: 10am – 5pm
Sunday: 11am – 5pm